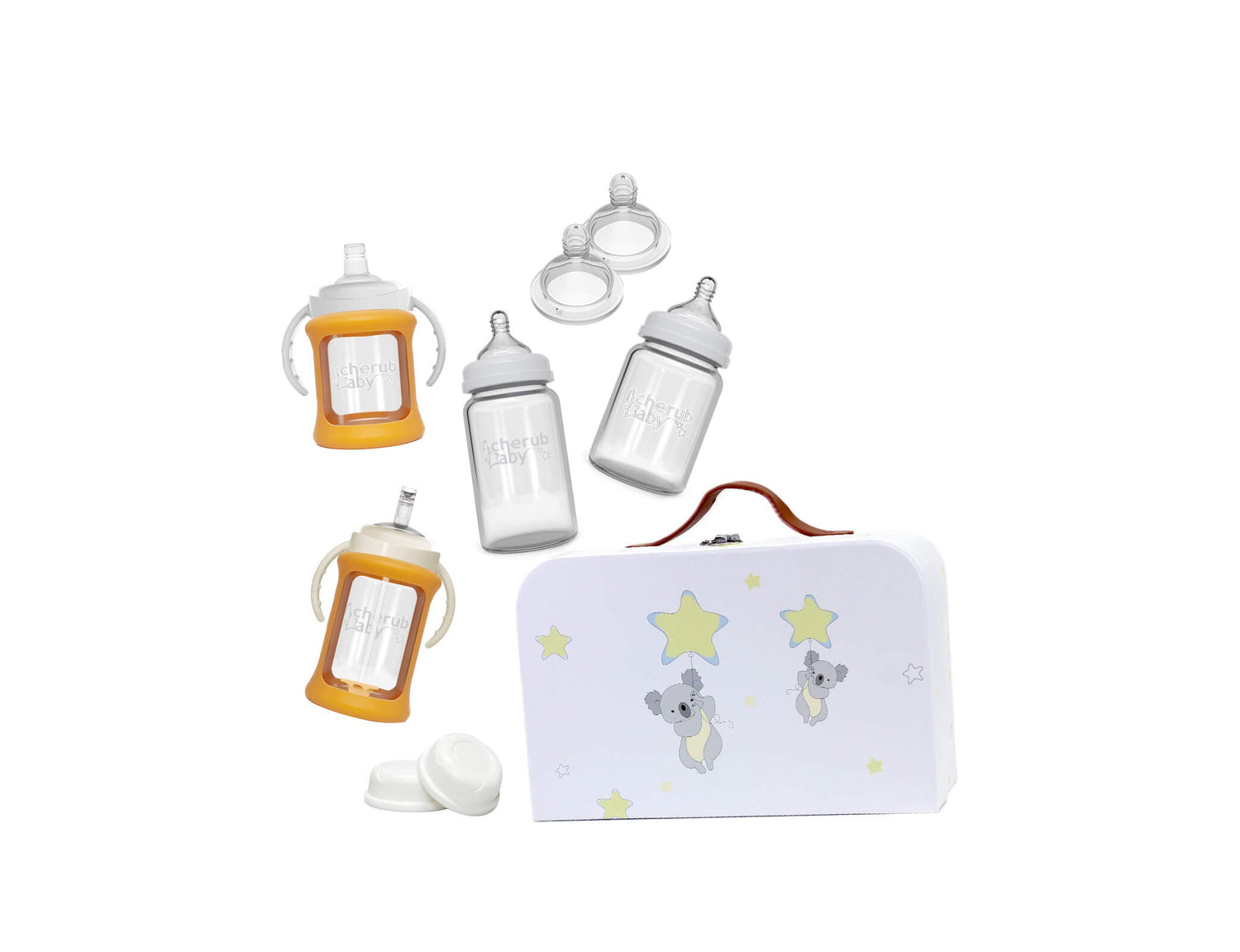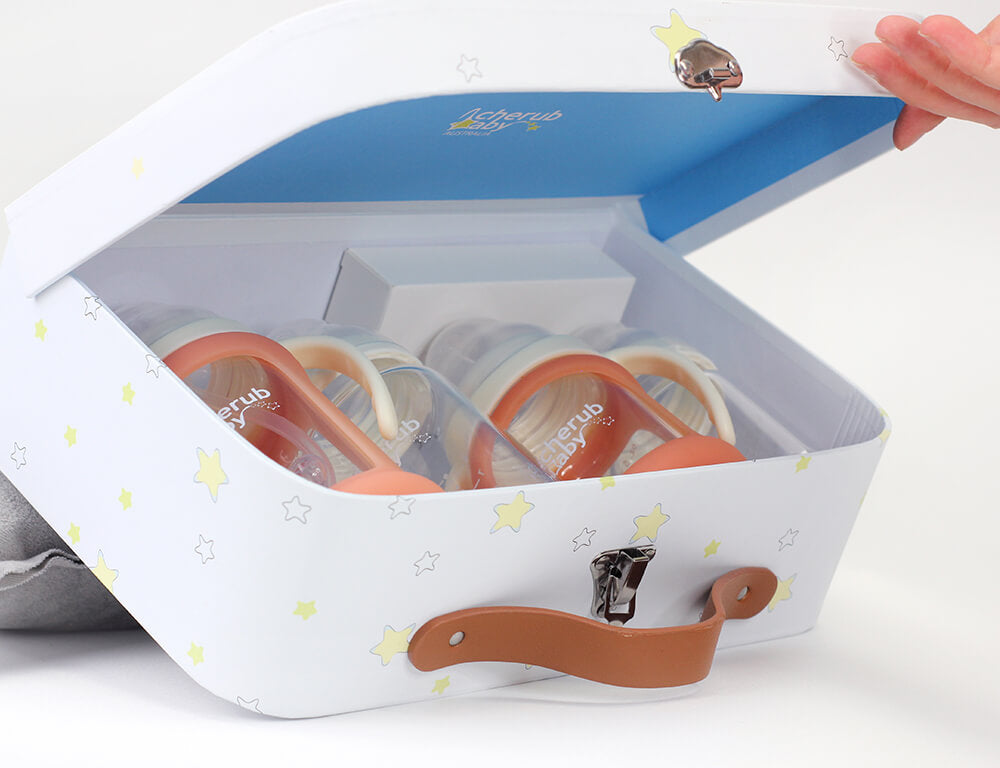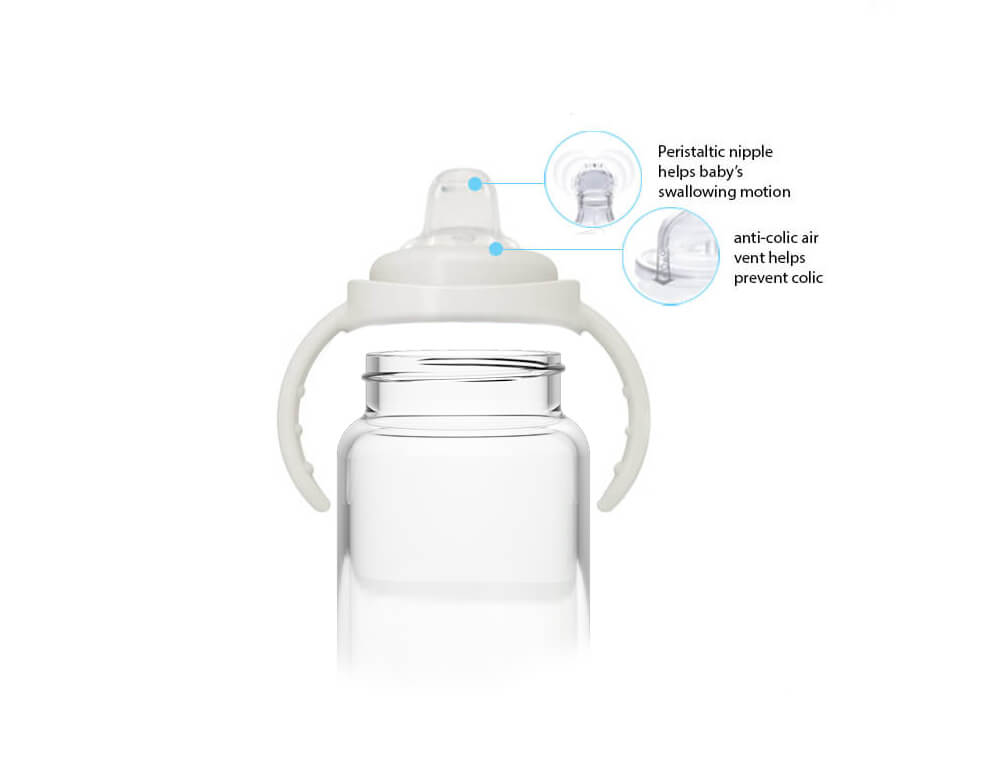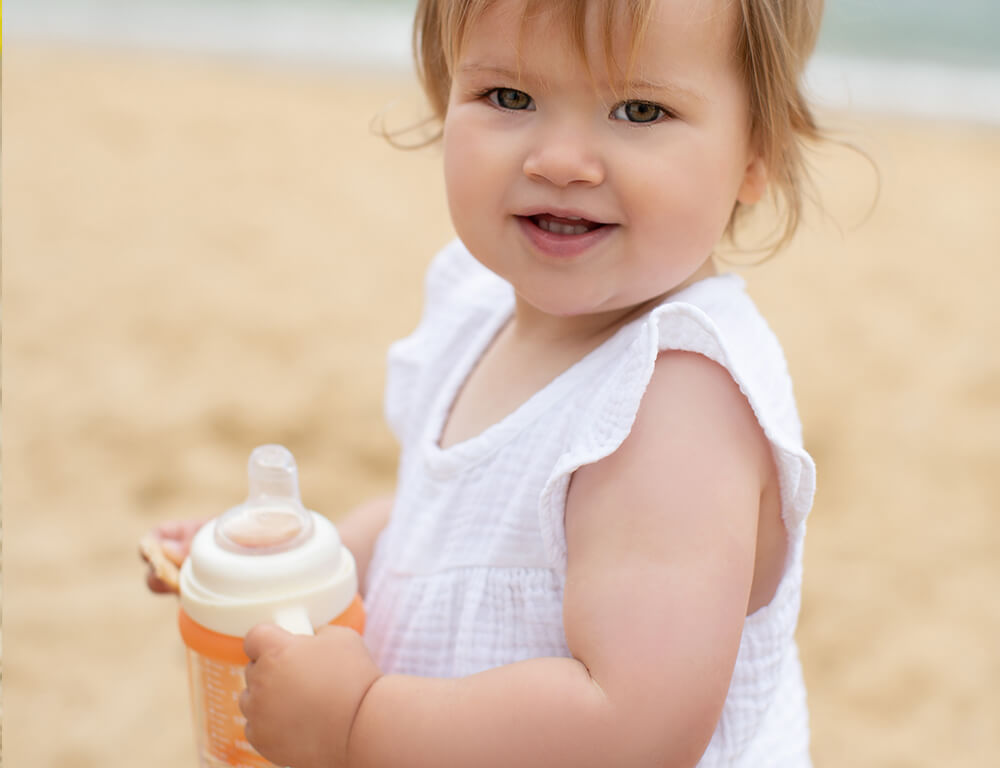 Cherub Baby Glass Baby Bottles Starter Kit - Orange
Regular price
Sale price
$99.00
Unit price
per
Cherub Baby durable and versatile Glass Baby Bottles Starter Kits are designed to grow from a baby bottle to a straw cup with your little one. It's the perfect baby shower gift box idea!
Out of Stock
Order now for express delivery by
Click & Collect and Same Day Delivery Available in Sydney & Perth (select at checkout).
Buy now, pay later with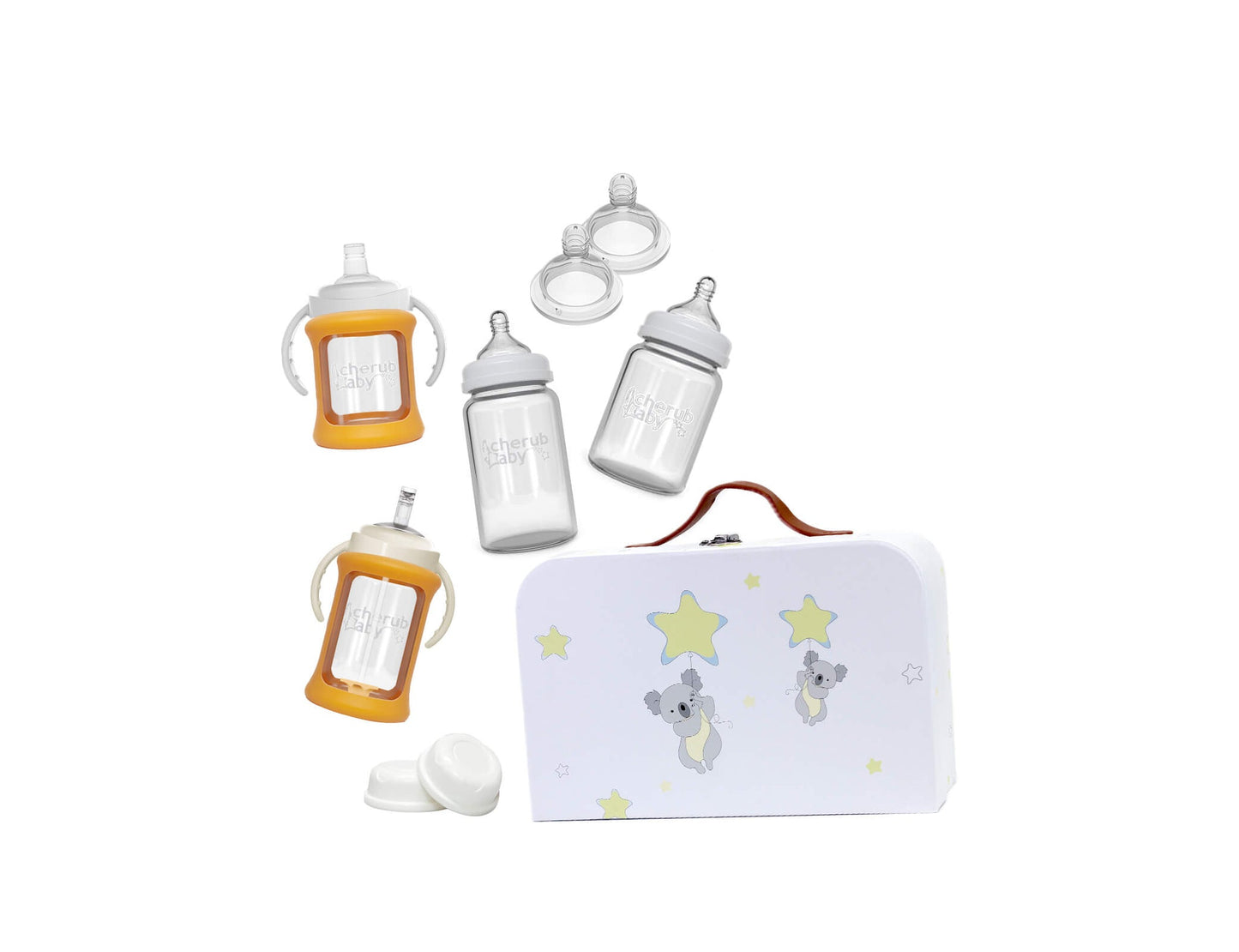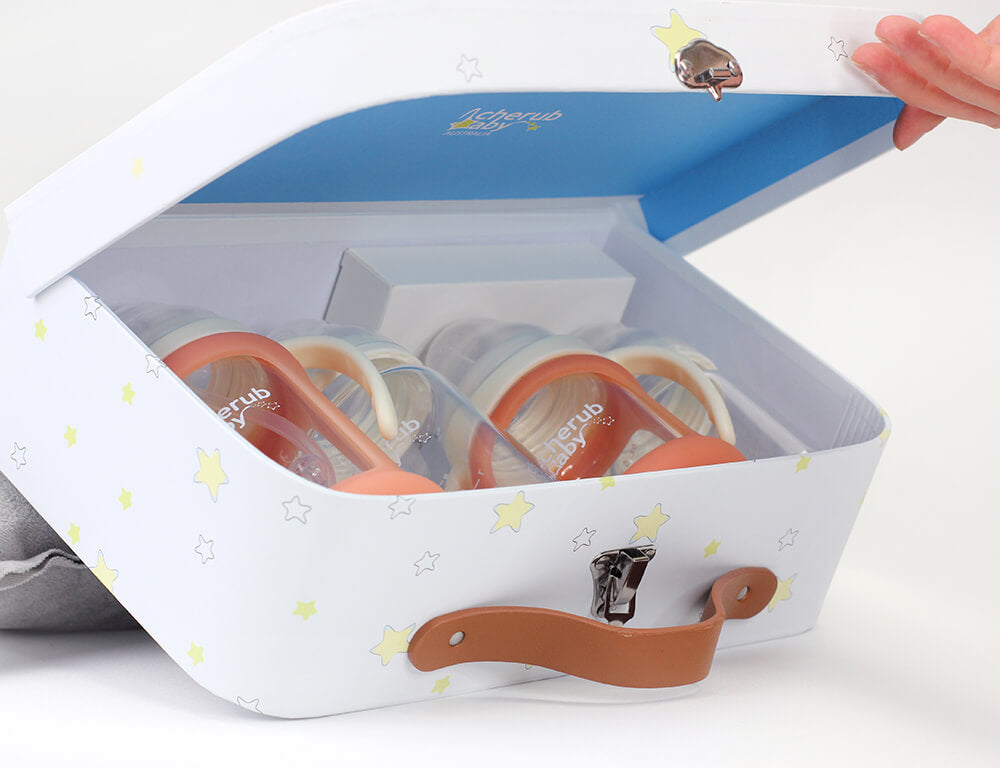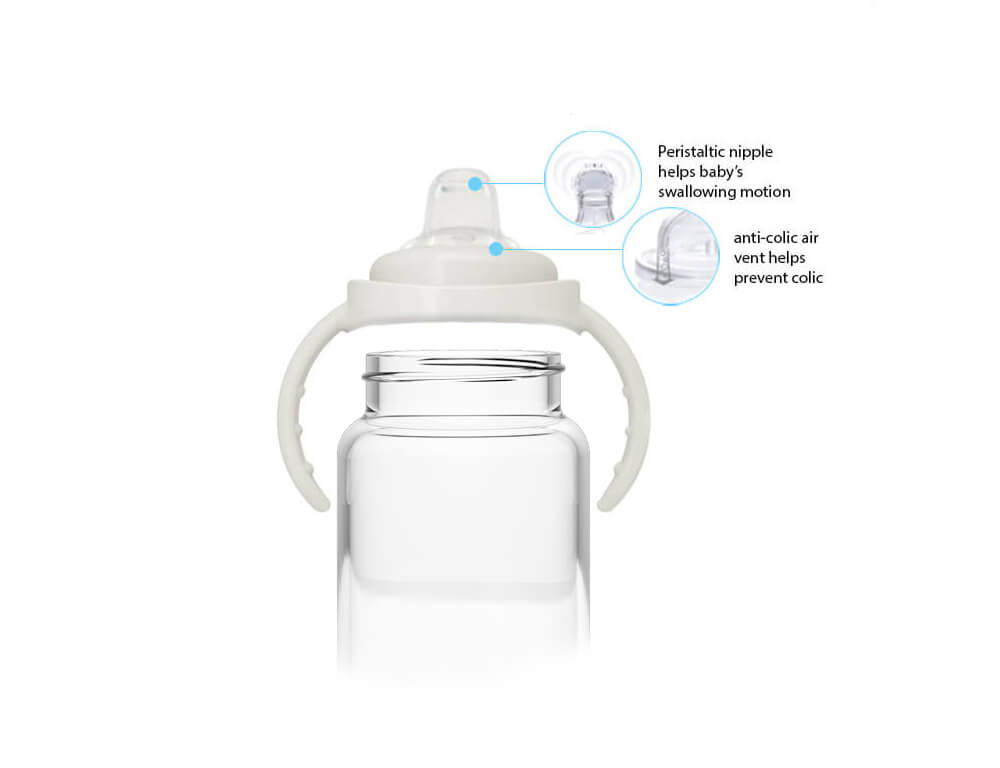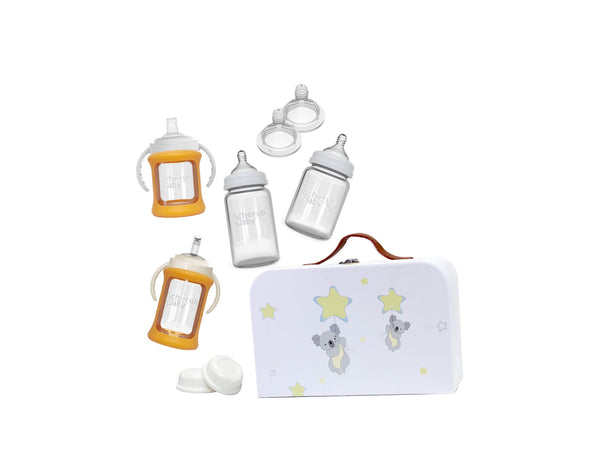 Cherub Baby Glass Baby Bottles Starter Kit
Are you looking for the perfect baby shower gift? Our Glass Baby Bottles Starter Kit is what you need!
Each kit comes with four wide-neck glass baby bottles, two faux leather sleeves, and a wide variety of accessories that will make feeding your little one a breeze for the next few months!
The design of our Glass Baby Bottles Starter Kits is designed to grow with your little one. You'll get to watch each bottle transform from a baby bottle to a sippy then to a straw cup before finally becoming a storage jar when your little one is all grown up! What's more, our baby bottles are suitable for dishwashers.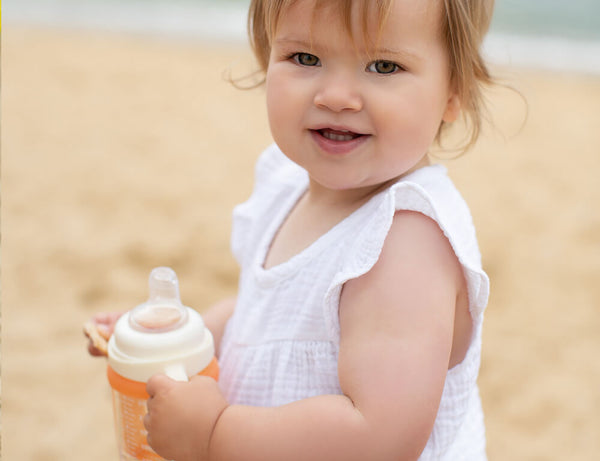 Durable and versatile
Each sleeve comes with built-in patented shock absorbers designed to prevent breakage whenever the bottle inevitably drops, making our bottles some of the most drop resistant glass baby bottles you can buy today. The sleeve also provides a nice tactile surface for your little one to hold. And if the liquid in the bottle is too hot, the colour sleeves will turn white to warn you!
Our premium glass baby bottles do not hold any odours, are scratch-resistant, do not stain, and are bacteria repellent. All parts that contain liquid are made entirely of 100% baby-safe glass or silicone. In addition, our Glass Baby Bottles and accessories come with an adorable suitcase which makes it the perfect baby shower gift box.

As you can see, this durable, versatile Glass Baby Bottles starter kit is the only one you'll need to buy for your little one!
Features
Made using high strength and thermal shock resistant glass
Can withstand -40ºC to +600ºC, making them freezer and boiling water safe
The sleeve comes with our patented colour change technology that allows it to turn white when the contents are too hot for the baby
The design of our sleeve is meant to be easy for the baby to grip. It is also easy to slip it on and off as needed
Everything that comes into contact with liquid is either glass or silicone
It is designed to grow with your baby and can convert into a sippy cup or straw cup as your little one grows
It comes with a travel seal that allows it to be used as a glass storage container if needed
It has a wide-neck teat that can fit other universal brands
All parts are BPA, PVC, Phthalate, and Polycarbonate free and the bottle is FDA, and European tested and approved
Microwave (except sleeve) and freezer safe
Our baby bottles are Dishwasher safe (except the sleeve)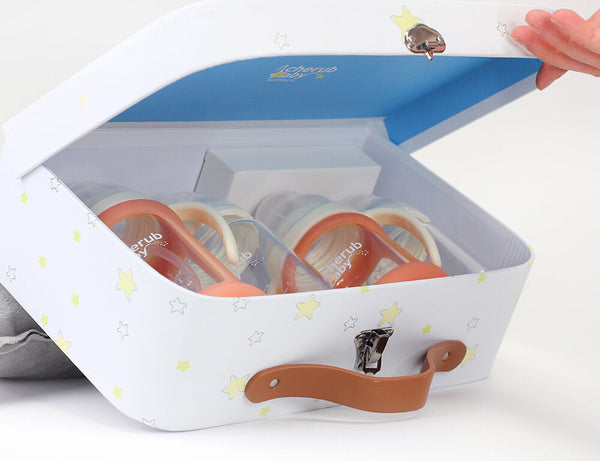 What's included
2x 150mL Borosilicate glass baby bottles with travel cap and seals and lids
2 x 240mL Borosilicate glass baby bottles with travel cap and seals and lids
2 x Colour change silicone protective sleeves (1 x 150ml + 1 x 240ml)
2 x Silicone slow flow, 0-3 months, nitrosamine-free silicone teats
2 x Silicone medium flow, 3-6 months, nitrosamine-free silicone teats
1 x Silicone non-spill sippy spout suitable from 6 months to 3 years
1 x Silicone non-spill straw spout suitable from 9 months to 3 years
2 x Attachable ergonomic handles
2 x Additional travel cap and seals
The suitcase is made using a solid card with a faux leather handle and can be recycled, but it is designed to become a memento for keepsakes.
This product comes with a 12-month warranty and bottle drop guarantee.
FAQs
What makes borosilicate glass better?
Most glass baby bottles on the market are made from soda ash glass, one of the cheapest types of glass commonly used for soft drink bottles, jam jars, etc. Because it's brittle, it has to be made thicker and heavier. It also has a low thermal shock resistance meaning it will likely crack when transferring a hot meal to the freezer or pouring hot/boiling water onto it.
Borosilicate glass is a superior glass commonly used in science labs (think test tubes and beakers) purpose-designed to store extremely hot and cold liquids with ease and be tough and crystal clear. It is inert and will not hold any odours, is scratch-resistant, won't stain or easily house bacteria.
How do I label these glass baby bottles?
You can use the Cherub Baby Wash Off Sticker Labels that's also available at BabyHeart.
Why choose glass baby bottles?
Over the years, the risks associated with using plastic baby bottles have come to light. An article by Harvard Medical School reported that leaching from plastic could occur even faster and greater when exposed to heat. On the other hand, borosilicate glass is made from natural raw materials (liquid sand) and is inert, meaning it cannot leach, even at high temperatures.
Generally, PP plastic baby bottles are only designed to last for a few months as they degrade quickly, stain and harbour odours over time. Borosilicate glass does not degrade, stain, is scratch resistant and non-porous, so it will not hold odours. Within the lifespan of one glass bottle, you may well have purchased six plastic ones.
How long can glass bottles last?
Mindful of our planet, Cherub Baby glass baby bottles are designed to grow with the baby and convert to a glass storage container to extend the life well beyond childhood years.
Will these bottles break?
Tough and reinforced with our patented shock-absorbing silicone sleeve, we have had these bottles independently tested by SGS Labs to where they dropped them from a second storey height and did not break (they bounced!). Whilst not breakproof, they are tough and come with a drop guarantee. Always use the bottle with the protective sleeve provided.
The Glass Baby Bottles Starter Kits are both durable and versatile. It is designed to grow from a baby bottle to a straw cup with your little one.
This is the perfect Baby Shower gift idea. While Stocks last.
BabyHeart Best Sellers
We have products designed and tested by real mums to take you from pregnancy and beyond. Can't find what you are looking for? Get in touch with our friendly staff for assistance